A DML/HY-100 VT on the French Alps
France is an important market for FAE, which opened up a branch close to Lyon in 2012.
In addition to FAE FRANCE's sales representatives, a number of independent distributors are also active in the country. One example is MECA-TP, a company that has been selling and hiring machinery and technical equipment for forestry work for 35 years.

And it was a member of MECA-TP's branch in La Biolle, Mr. Verdier, who brought our attention to an interesting story from the French Alps, specifically Haute-Savoie, between Italy and Switzerland.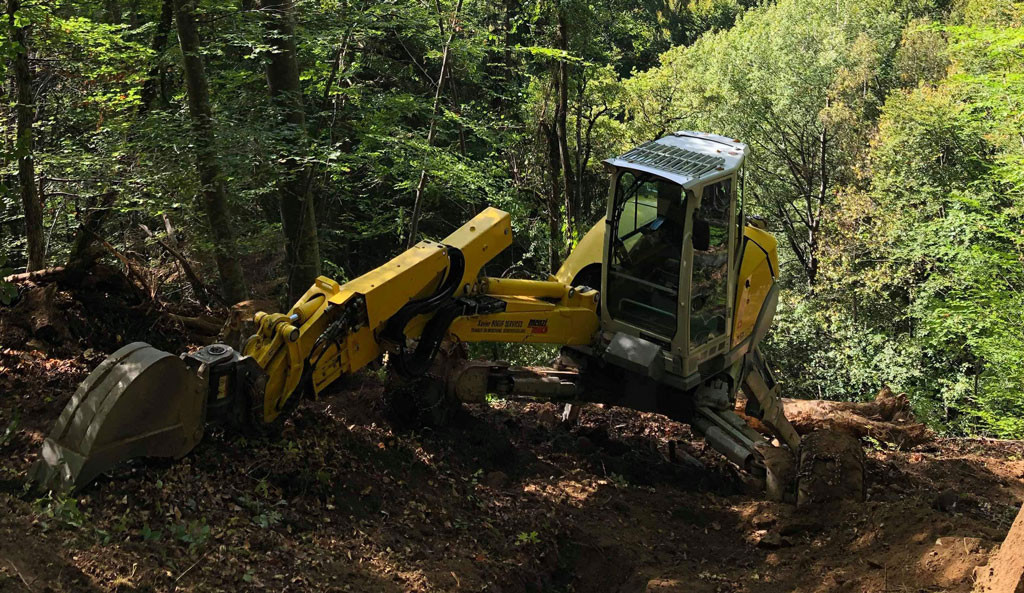 His client, Xavier Boeuf Services, is a small company based in Saint-Agnes (Val d'Isère) which specializes in the forestry and public works sector. The company, which was founded in 1999, owns two FAE machines (a DML/HY-100 VT forestry mulcher and a 140/U 200 mulcher for special carriers), which it also uses to maintain ski slopes and railways for SNCF, the French national rail company.

The DML/HY-100 VT in particular has been adapted in order to work with a Menzi Muck M220 excavator: the so-called "spider". This special type of excavator is a far more complex machine than a simple hydraulic excavator, and requires a highly experienced operator. In fact, it was designed to operate on terrain with an incline of up to 80%; perfect, therefore, for working in the mountains.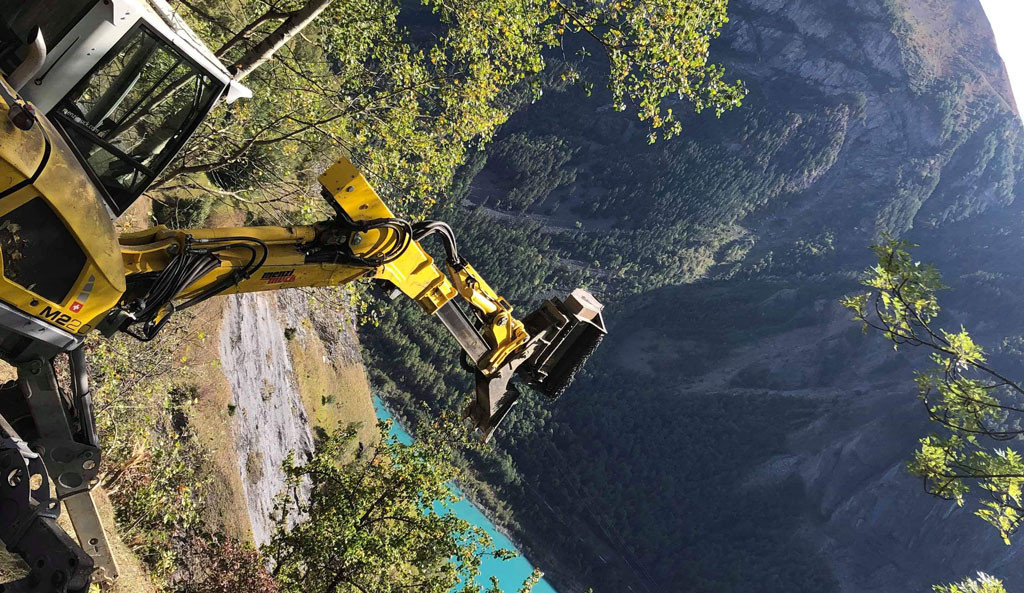 The DML/HY-100 VT, as the smallest fixed-hammer forestry mulcher for professional use with excavators available on the market, was immediately identified as its ideal partner. Its light weight and sturdiness are its most valued characteristics, along with the special design of the blades, which can be used on both sides, allowing the material to be cut cleanly and guaranteeing total reliability and high-quality performance.

The FAE DML/Menzi Muck M220 duo was immediately put to work on the steep slopes of the Alps in Haute-Savoie, earning admiration for its agility and speed.
Now, Xavier Boeuf Services can accept even the most complicated jobs, secure in the knowledge that they can be completed swiftly and safely.
For more information: DML/HY
For more information: mecatp-sas.fr
Share your story with us! Contact: [email protected]