FAE is expanding its product line with the RCU series, a compact and professional, remote controlled tracked carrier that is the result of merging FAE's extensive experience in designing tracked carriers for the PT series and remote-control systems for the vehicles in our Demining line.
The RCU-55 is designed to work on hard-to-access areas and steeply sloping terrain that requires dedicated equipment to ensure operator safety and operating efficiency. It's excellent for working in hilly wooded areas, near railroad tracks, power lines, gas and oil pipelines, gardens, roadsides, highways, canals, rivers and lakes.
The new FAE tracked carrier is powered by the Kohler Common Rail electronic fuel injection engine - a compact, powerful and fuel-efficient 56-hp propulsion system that complies with the most stringent emission standards.
The heavy-duty undercarriage features a hydraulic extendable & retractable independent track system and an automatic tensioning system that is built to work in the toughest conditions, thanks to a rubber track structure, oscillating rollers system and triple-flange style idlers.
High-tech solutions give the RCU unbeatable traction, enabling it to work on steep slopes up to 55°.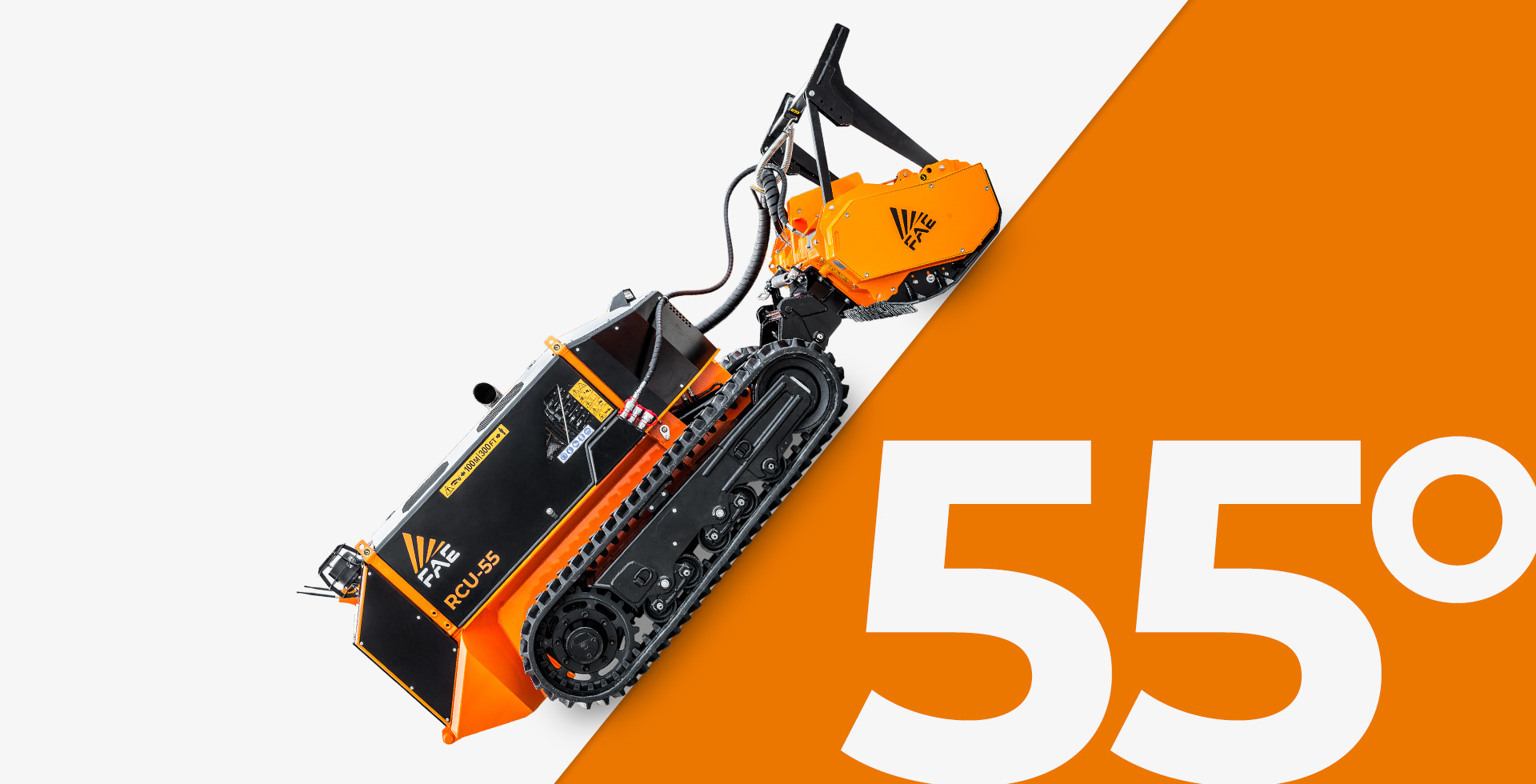 A dual hydrostatic transmission provides better traction and optimal management of the attachment. Electronically controlled piston pumps combined with a dedicated electronic control unit provide an integrated technological system. The result is high performance and reliability that lasts, plus simple and intuitive operation.
The RCU-55 is guided by an ergonomic remote control with a large 3.5" display for superior management of all vehicle and attachment functions and with customizable function keys. A 2.4 GHz transmission frequency ensures reliable communication.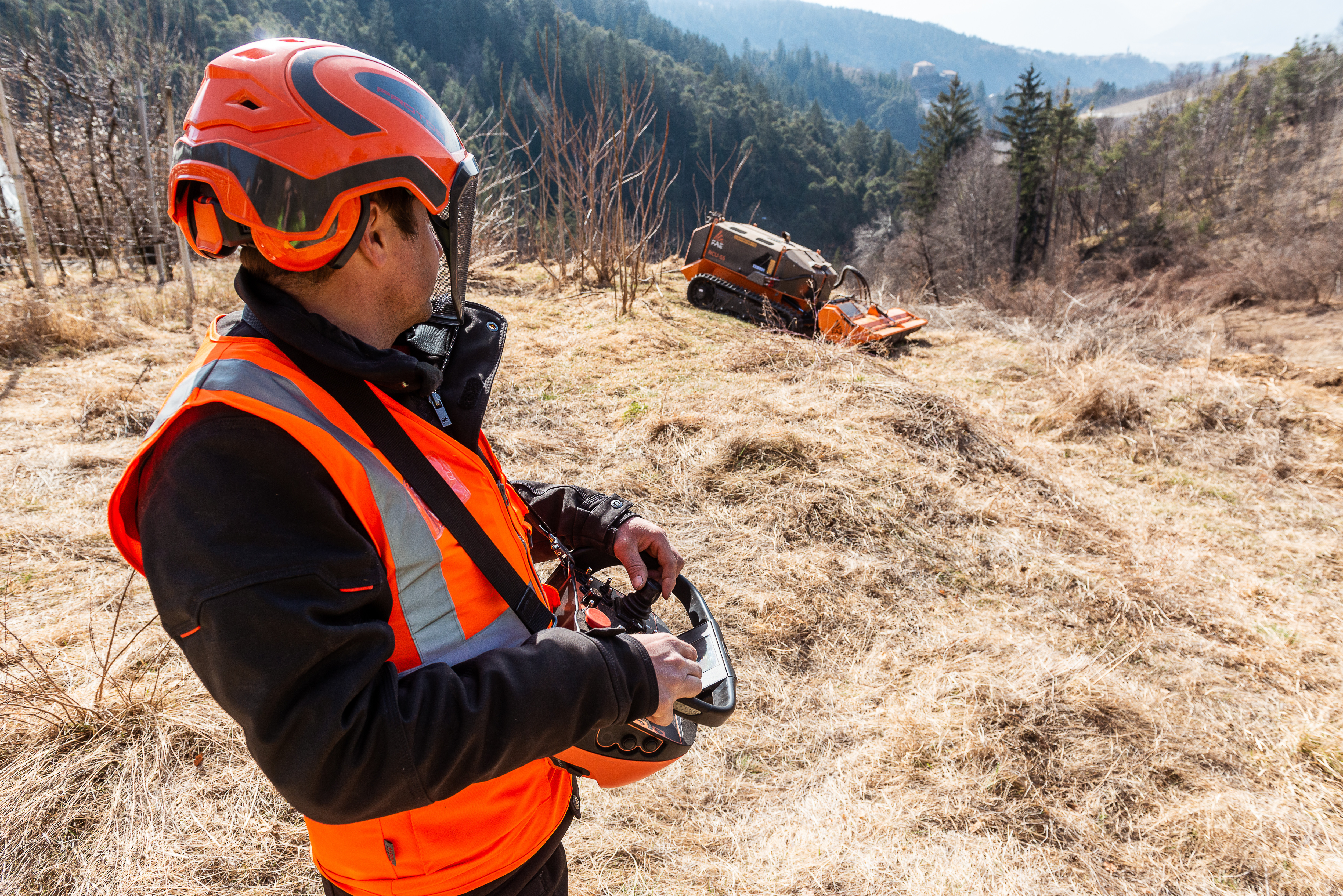 The RCU-55 can be paired with two specialized FAE forestry mulchers. The BL1/RCU mulcher, designed to mulch vegetation up to 5" in diameter. This mulcher features a fixed tooth rotor and Bite Limiter technology that provides higher productivity with even less horsepower due to low power absorption. The PML/RCU is a swinging hammer forestry mulcher ideal for mulching vegetation up to 2" in diameter.
The RCU range will be available in 2023.