An FAE DML/SSL in Oregon supports the local population with fire prevention.
Wildfires in the United States continue to be a major issue, destroying thousands of acres of land, posing a risk to wildlife and to more than 30 million properties across the country.
Bear Mountain Land Management, LLC, a land clearing company out of Lane County, uses their FAE DML/SSL every single day to help those affected by wildfires in Oregon.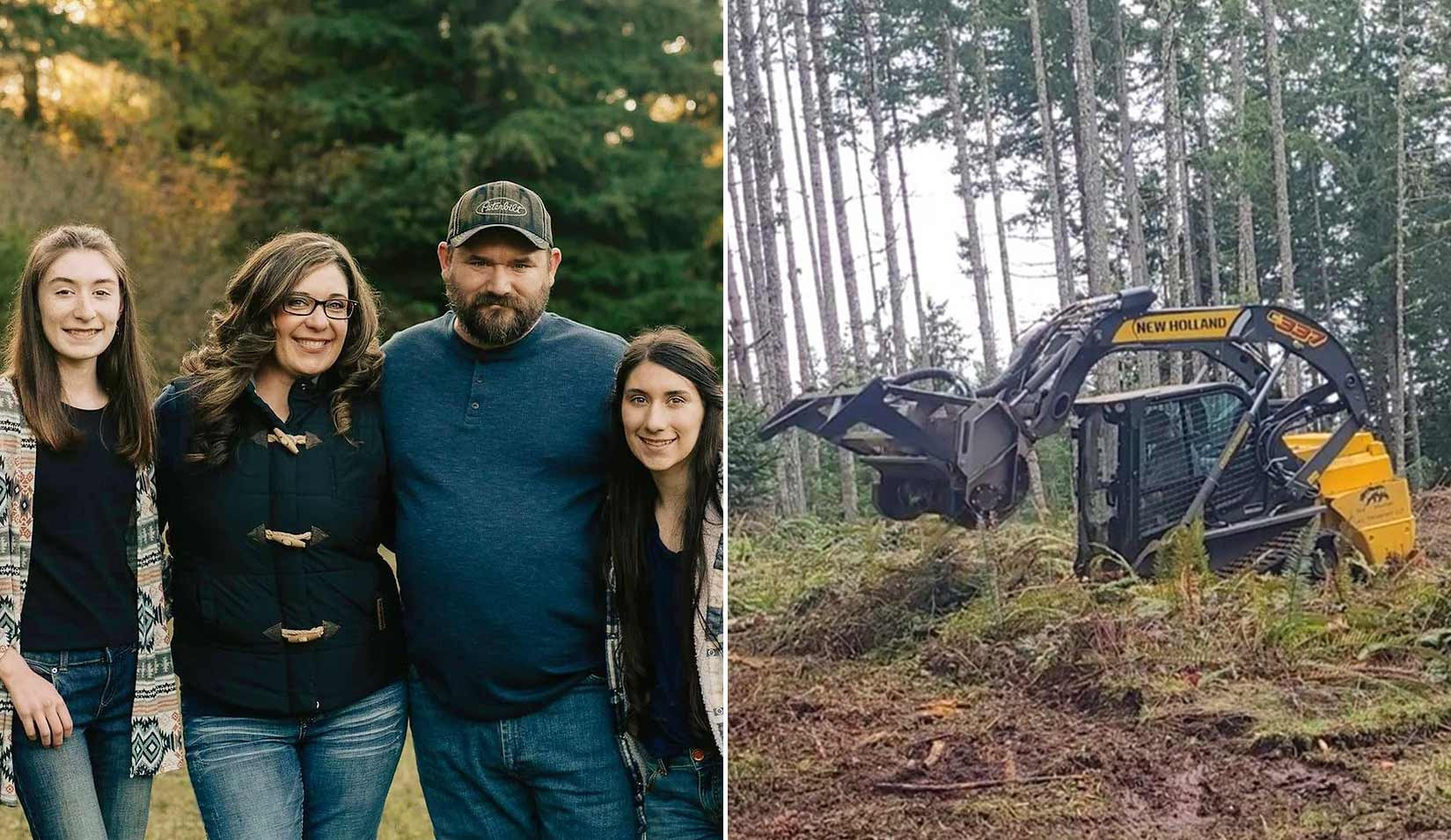 "Where we live in Oregon, it has been devastated by wildfires in the last couple of years," said company owner, Nichelle Ryan.
Hundreds of property owners have been affected by the west coast fire crisis, prompting other landowners to actively take prevention steps to protect their homes and minimize fire risk. This is where FAE machines step in to help. "The particular job pictured in [this] photo is Bear Mountain helping a family who previously lost their home due to the wildfires. Their new property was vastly overgrown with downed limbs, trees and over/undergrowth. Our FAE Mulcher quickly maneuvered through 4-5 acres in a couple of days. Our clients are very pleased with the results. Even though there is more work to be done, our clients feel safer knowing we have already significantly reduced the fire risk to their home and property."
Companies like Bear Mountain Land Management Make The Difference: "This is the difference Bear Mountain Land Management wants to make, helping people with fire prevention and keeping their homes and property safe."
Big or small, any action that helps prevent and mitigate wildfires is a step in the right direction. Companies like Bear Mountain positively impact the lives and property of their clients and families, their towns, communities and, big picture, their entire nation. FAE is proud to contribute and be part of the solution.
For more information: DML/SSL
Thanks to: bearmountainlm.com
Share your story with us! Contact: [email protected]