Two enterprising operators and an FAE mulcher save a town from going up in flames
Our story begins in Mariposa County, California, not far from the Sierra National Forest and Yosemite National Park. DJ Huskey and Chaz Goff — two friends who operate heavy machinery and FAE mulchers for Double Tree Forest Management — were working together when they happened to notice smoke in the distance drifting into the sky over Ponderosa Basin. Nothing unusual there... after all, local authorities had designated that very day for the controlled burning of vegetation.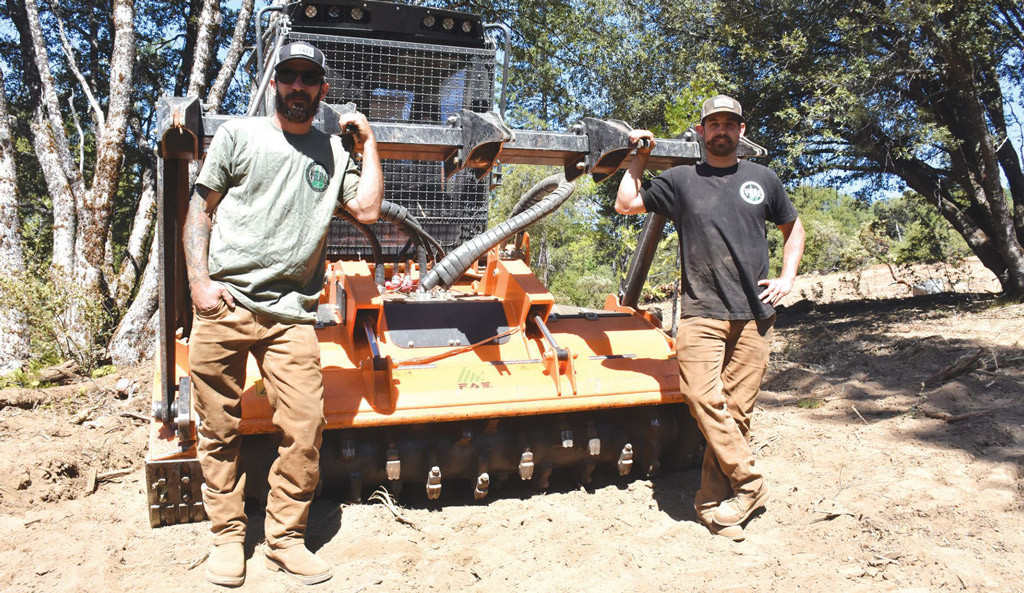 Yet the pair, who work in fire prevention, couldn't shake the feeling that something was off, so they decided to get closer to where the smoke was coming from to check out the situation. Good thing they did! In fact, their vigilance prevented a one-acre forest fire from growing and devastating houses and properties near Chowchilla Mountain Road. They found three-meter-high flames right beside the residential area and strong winds to fan them even further.
"We knew what we had to do," said Huskey, adding that, "the area around Chowchilla Mountain Road is our backyard. This is the only green area left in the Sierra National Forest".
Huskey and Goff wasted no time. They sprang into action with their FAE mulcher and their professional experience to contain the fire and quickly put it out. Huskey used the mulcher to dig a corridor free of vegetation, essentially starving the fire and containing it within a restricted area. Meanwhile, Goff hooked one of his company's water tanks up to a truck and used it to spray the fire with water. It took about 30 minutes to completely extinguish the flames.
When we asked him how it feels to know that he may have saved the homes of several local families, Goff replied, "We were lucky to be in the right place, with the right machines, at the right time."
Huskey added, "It was definitely a major stroke of luck, but that's exactly why we work in forestry management, not just to help property owners, but to help the entire community."
Share your story with us! Contact: [email protected]