The innovative "Eco Selo Selce" project: high-quality tourism with a low environmental impact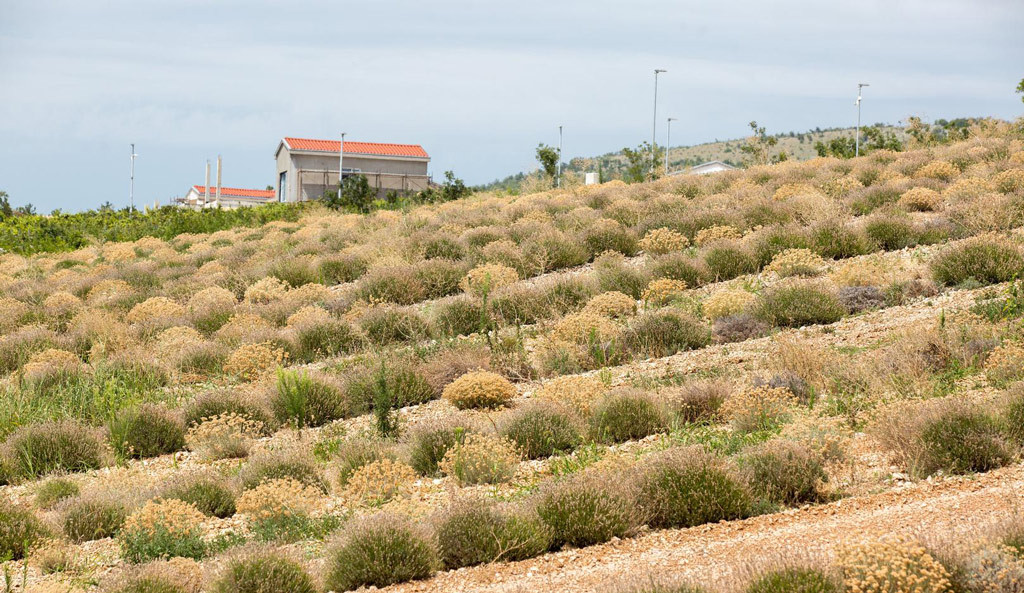 In Selce, on the north coast of Croatia, around 35km south of the city of Rijeka and facing out onto the island of Krk, an immense construction project is underway to convert hundreds of hectares of coastline into an eco-village capable of attracting high-quality, international tourism. This is an advanced form of agritourism: an idyllic setting that boasts 130sqm villas with swimming pools, that can each host from 6 to 12 people. In addition, vast portions of land are being dedicated to the cultivation of vineyards, olives and lavender. The eco-village produces high-quality wines in a dedicated 600sqm winery, as well as extra-virgin olive oil and a range of products derived from lavender oil that are available for purchase at a shop located within the facility. To date, 35,000 grapevines, 1,200 olive trees, three hectares of strawflower and lavender and one and a half hectares of fig trees have all been planted. All of this in addition to carob trees, mulberry trees, almond trees and 150 pomegranate plants.
| | |
| --- | --- |
| | |
Eco Selo Selce is the dream of a well-known Croatian entrepreneur, Janko Herak, who migrated to Canada many years ago but is still willing, at over 80 years of age, to invest more than €10 million in his home country.
Among the machines working on the construction site, which opened in 2016, are a few FAE models that were sold through the Messis dealer, a long standing FAE partner in Zagreb, Croatia. These include a FAE RSM, a stone crusher for tractors from 180 to 360 HP with a maximum operating depth of 40cm; and a FAE UMH/S, a forestry mulcher with a fixed-tooth rotor for tractors from 240 to 500 HP, both used on site behind Fendt tractors.

Messis' owner, Marijan Kalanj, told us how the workload was handled on site. "First of all, we used the UMH/S to clear the ground of vegetation. With this powerful and maneuverable mulcher, we were able to remove the branches and low shrubs typical of this stretch of coastline. Then, using the FAE RSM stone crusher, we further prepared the ground, crushing rocks where necessary to produce the ideal foundation for the construction of the villas. So far, nine of these have been built."
| | |
| --- | --- |
| | |
And what about the performance of the FAE machines on site? "The verdict is overwhelmingly positive," added Marijan. "I spoke with Mr. Herak personally. Early on, a few machines from other brands were put to work on the site, but the results were poor in terms of quality and the operating depth achieved. So, I sold the two FAE machines to Mr. Herak and everything has gone smoothly since then. In almost two years of work, only three teeth on the RSM have had to be replaced, after working 30 hectares of land!". Now, the two FAE machines are sometimes put to work in a number of fields close to the construction site too, and an additional RSM was sold after a potential client saw it operating in the area.

Currently, the aim is to open the facility to the public in the summer of 2021. "With a partner like FAE, there's no doubt that they can do it!" remarks Mr. Kalanj.
For more information visit: messis.hr
For more information visit: RSM - UMH/S
Share your story with us! Contact: [email protected]