A PaTriziO in the apple-growing Terlano district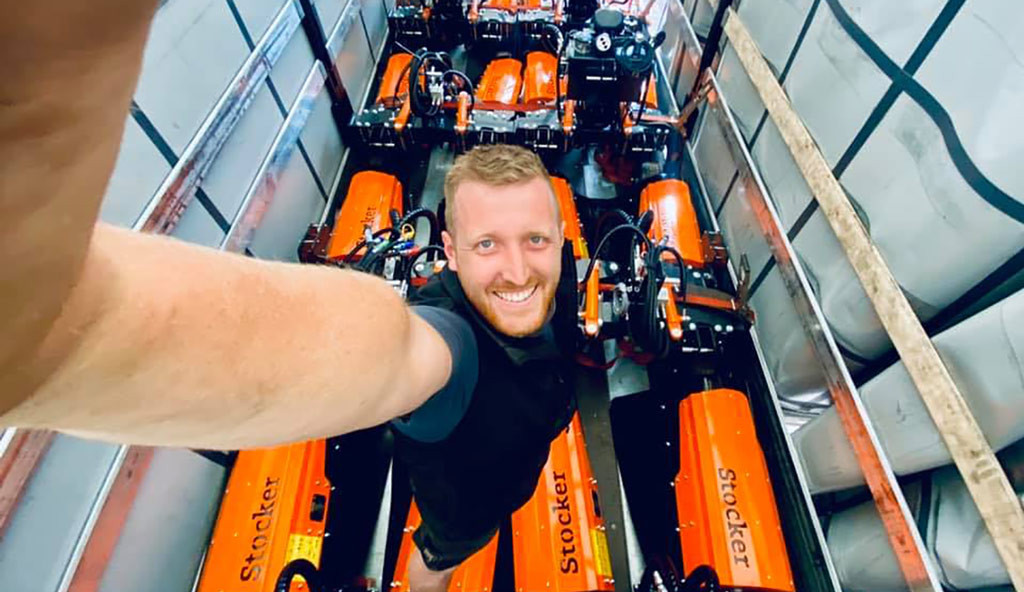 Terlano is a small agricultural community in Valle dell'Adige, between Bolzano and Merano in the north of Italy. Surrounded by fertile lands and gently rolling hills, it is famous for its asparagus, its excellent white wines (Terlaner), and its apples.

This is the home of Sebastian Stocker, a young entrepreneur with a passion for the land, agriculture and technology. Not forgetting his love of photography, the stunning shots accompanying this story were actually taken by him.
"I work as an agricultural contractor for local orchards," explains Sebastian, "but I also run our company, Stocker Maschinenbau, which produces agricultural machinery".
Sebastian's fleet includes several FAE models:
a UML mulcher for tractors; an STCL stone crusher; and the new PaTriziO, a compact mulcher purchased for working in apple orchards.
"We tried it out for the first time last December. After a tree removal project in an apple orchard which was around 20 years old, the ground was littered with the stumps of 150-180 mm trunks, as well as branches less than 100 mm in diameter. Of course, the frozen ground and intense cold didn't make the job any easier."

Sebastian mounted the PaTriziO mulcher on his Fendt 211 Vario and set out for the work site immediately.
The powerful, compact machines allowed him to move swiftly and deftly through the narrow streets of the village, as well as through rows of trees planted in a 3.2 x 1 m layout. "I did two different types of work. The first was on the uprooted stumps. It took me just two maneuvers with the machine to handle them: first reversing, and then moving forward at about 2 km/h. After this simple process, all the material on the ground was reduced to small pieces of debris, about 20 mm in size. The second stage of the work concerned the trunks and branches, which were literally pulped by the teeth of the machine (type E), leaving the material in shreds of about 3 mm."
| | |
| --- | --- |
| | |
In both cases, the wooden debris resulting from the mulching of the stumps and branches was mixed with the first 5-10 mm of land turned up by the teeth. This factor is vital in promoting the natural breakdown of the wooden material by the microorganisms naturally present in the soil.

"Essentially, we obtained a good amount of organic material consisting of soil and mulched wood, which we used as a fertilizer," says Sebastian, who expressed his satisfaction not only with the machine, but also with his relationship with FAE. "After trying out the PaTriziO, I suggested some small mechanical adjustments to FAE, and they were put in place immediately. I can certainly say I am satisfied not only because of the quality of the machines, but also because of the good relationship I have with the company. Part of being a partner means being heard and seeing your needs being accommodated".
For more information: stocker.bz
For more information: UML - STCL - PaTriziO
Share your story with us! Contact: [email protected]